Weddings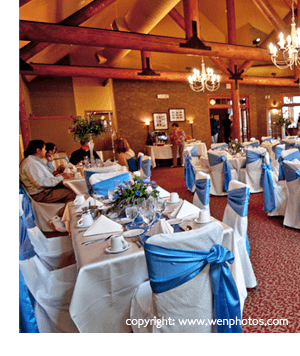 A Destination Wedding, Golf Prowess Not Required
Your wedding means the world to you. That's why in our corner of the world we've created a destination wedding experience that is stunning yet without pretense. In other words, an experience that you'll adore and your guests will love too.
Your ceremony venue could be the golf course followed by an intimate reception in the clubhouse or a grand celebration in an elegant ballroom for up to 1,000 guests. Gorgeous photos are a certainty. We have restaurants for rehearsal dinners, spa services to calm nerves, championship golf to entertain guests, overnight suites of all sizes, and family-focused activities and amenities for out-of-town guests.
We'd love for you to say your "I do's" here at Wild Rock. Contact our wedding coordinator by phone at  800.867.9453.