Clubhouse Dining
Reminiscent of a Woodland Lodge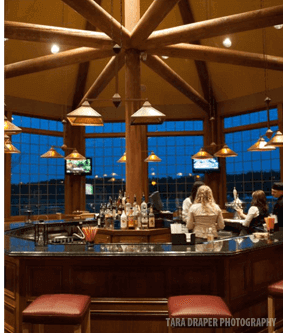 The clubhouse at Wild Rock was recognized by Golf Inc. magazine with a 2nd place national design award for "Best New Clubhouse" the year it opened. The designers' interpretation of "rustic simplicity" is most evident in the use of massive log beams, the vaulted ceilings and the framed views. The vibe is unhurried and non-pretentious, as you'd expect from a Midwest resort community. Enjoy a great bite to eat. Rehash the round of golf with a drink on the veranda or at the distinctive octagon bar. This has all the makings of a perfect day of golf.
Whispering Pines Restaurant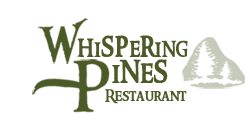 CLOSED FOR THE SEASON
A great round of golf calls for a well-poured beverage and a go-for-broke steak sandwich. Wind down at the octagon bar, then slip over to the dining room where the views are stellar and the menu selections just what you like. Call 608.253.4653 ext. 4713. Mirroring golf hours, daytime dining is available 11 a.m. to 6 p.m.
The restaurant is ideal for group outings and corporate meetings and is a favorite wedding venue as well.
 Other dining options on the grounds of the Wilderness Resort include: